A Free Webinar with Dr. Lisa Firestone and Kevin Hines – When he was 19-years-old, Kevin Hines jumped off the Golden Gate Bridge. Like every survivor of this almost always fatal fall, Kevin regretted his decision the instant he jumped. After his miraculous survival, Kevin has gone on to become an advocate for mental health and suicide prevention. Kevin's story serves as proof of what much research has shown – that the suicidal state is often transient and temporary. If we can intervene and get people the help they need when they are in a suicidal state, we can help them get back to themselves and save their lives. We can do this by taking a short amount of time to educate ourselves on what works when it comes to suicide prevention.
In this free two-part Webinar, Kevin and suicidologist Dr. Lisa Firestoneteach the warning signs of suicide as well as the helper tasks that can save a life. The Webinar will help participants to recognize when someone is in crisis and will teach the tools for all individuals to be able to reach out to those suffering. Lisa and Kevin will shed light on what goes on in the mind of someone who is suicidal and will talk about steps people can take to stand up to the destructive thought process that drives the suicidal state. They will show how a person can not only survive their suicidal thoughts but go on to live meaningful, mentally well lives.
PresenterS: Lisa Firestone, Ph.D. and Kevin Hines
---
About Lisa Firestone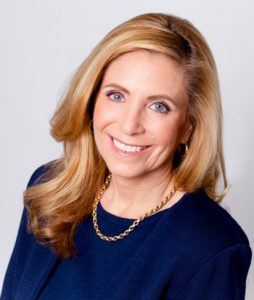 Dr. Firestone is the Director of Research and Education at The Glendon Association and a Senior Editor at PsychAlive. An accomplished and much requested lecturer, Dr. Firestone speaks at national and international conferences in the areas of couple relations, parenting, and suicide and violence prevention. Dr. Firestone has published numerous professional articles, and most recently was the co-author of The Self Under Siege: A Therapeutic Model for Differentiation (Routledge, 2013), Sex and Love in Intimate Relationships (APA Books, 2006), Conquer Your Critical Inner Voice (New Harbinger, 2002), and Creating a Life of Meaning and Compassion: The Wisdom of Psychotherapy (APA Books, 2003).
About Kevin Hines
Kevin Hines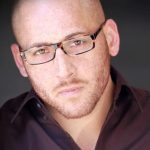 is a speaker, author and advocate for mental and behavioral health. He is one of 33 Golden Gate Bridge jump survivors. He is the sole survivor actively spreading the message of living mentally well and the prevention of suicide. Kevin has spoken to over three hundred thousand people about his firsthand experience with suicidal thoughts and his eventual attempted suicide. Kevin has been featured in the critically acclaimed film "The Bridge," by innovative film maker Eric Steel, on Larry King Live with Mr. King, 20/20, Anderson Cooper 360 with Sanjay Gupta, Good Morning America with Charlie Rose, and Irelands famed Tonight with Vincent Brown. He has also written several articles about the prevention of suicide and mental health in America and recently published the memoir Cracked…Not Broken, Surviving & Thriving After a Suicide Attempt.
---
If you or someone you know is in crisis or in need of immediate help, call 1-800-273-TALK (8255). This is a free hotline available 24 hours a day to anyone in emotional distress or suicidal crisis.
International readers can click here for a list of helplines and crisis centers around the world.