Watch the Webinar

here

.
When it comes to finding love, are you standing in your own way?
We all seem to want our romantic relationships to work, but what if our desire for love is actually not as straightforward as we think? What if there is a part of us that is unconsciously pushing it away? This free one-hour Webinar addresses the reality that when it comes to sabotaging love, we are often our own biggest problem. But this reality also carries an optimistic and empowering message—we are also our only real solution.
In this Webinar, author of Daring to Love Tamsen Firestone will join Dr. Lisa Firestone to explore how and why we often, without awareness, act against our best interests by reacting against love. It explains how our habits of emotional self-defense developed from early in our lives interfere with our ability to give and receive love. Participants will learn how to become more aware of how their defenses against love drive their actions and gain helpful advice for challenging these patterns.
The only actual power we have in a relationship is that of developing ourselves. Therefore, our greatest task when it comes to sustaining love is that of increasing our capacity for intimacy and closeness. The act of looking within, to identify the defenses that obstruct love and then learn how to challenge them, is the very thing that provides a way to establish or recapture the feelings of friendship and love that we desire in our intimate relationship.
This Webinar will explain:
Why we resist vulnerability and ways we can sustain it
How love challenges an old identity and how we can reject this identity and accept more love
Why being open to sadness can make us less defended against love
How facing our fears of loss can enrich our lives and make our relationships more meaningful
FREE Webinar
60 Minutes
---
About Tamsen Firestone
Tamsen Firestone is  the author of Daring to Love and the creator and Editor-in-Chief of  PsychAlive.org. She is an editor of books written for the psychology profession, including Conquer Your Critical Inner Voice, The Fantasy Bond and Fear of Intimacy. She created and launched PsychAlive.org in 2006 with the goal of making impactful psychological material easily available to the general public. 
---
About Lisa Firestone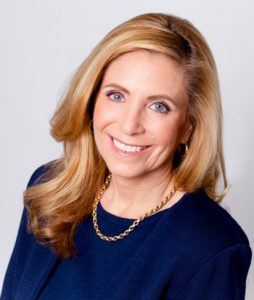 Dr. Firestone is the Director of Research and Education at The Glendon Association and a Senior Editor at PsychAlive. An accomplished and much requested lecturer, Dr. Firestone speaks at national and international conferences in the areas of couple relations, parenting, and suicide and violence prevention. Dr. Firestone has published numerous professional articles, and most recently was the co-author of The Self Under Siege: A Therapeutic Model for Differentiation (Routledge, 2013), Sex and Love in Intimate Relationships (APA Books, 2006), Conquer Your Critical Inner Voice (New Harbinger, 2002), and Creating a Life of Meaning and Compassion: The Wisdom of Psychotherapy (APA Books, 2003).
---
About Daring to Love
Move beyond fear of intimacy, embrace vulnerability and create lasting connection
When it comes to finding love, are you standing in your own way? Daring to Love will help you identify the internal barriers that cause you to sabotage your love life, open yourself up to vulnerability, and build the intimate, lasting relationship you truly desire.
After a breakup, most of us spend a lot of time thinking long and hard about what the other person did to cause it, rather than reflecting on ourselves. It seems self-evident that we want our romantic relationships to work, and that love and long-term commitment are our ultimate goals. But what if our desire for love is actually not as straightforward as our emotions make us believe? What if, instead of pursuing love, we are unconsciously pushing it away?
​Daring to Love offers information based on Robert Firestone's books and research about relationships plus techniques based on his groundbreaking voice therapy—the process of giving spoken word to unhealthy patterns—to help you understand how you are getting in your own way on the quest for true love. Love makes us vulnerable and triggers old defenses we formed in childhood, causing us to sabotage our relationships in myriad subtle—and not-so-subtle—ways. Using the voice therapy strategies in this book, you will be able to identify your own defensive patterns and uncover the destructive messages your critical inner voice is telling you about yourself, your partners, and your relationships.
​If you're struggling to cultivate lasting relationships, this book can help you embark on your next romantic journey with more openness and self-knowledge.