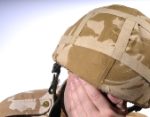 Dr. Meichenbaum will begin with an examination of the controversies surrounding the concept of PTSD and consider the "state of the art" in treatment outcome studies. He will discuss what factors contribute to the development of chronic PTSD and related adjustment difficulties versus the development of resilience and post-traumatic growth. He'll offer a Case Conceptualization Model that incorporates these factors and that informs both assessment and treatment decision-making. He'll enumerate and discuss how to implement the Core Tasks of Psychotherapy in an integrated fashion that addresses the high incidence of comorbid disorders from a life-span perspective. He'll discuss his project with the National Guard to develop IPOD technology to bolster resilience in returning service members and his latest work on forming a "Roadmap to Resilience."
Attendees will be able to:
1. Analyze the state of the art concerning the treatment of PTSD, Complex PTSD and be able to develop an integrated treatment approach for clients with comorbid disorders across the lifespan
2. Apply a Case Conceptualization Model that informs assessment and treatment decision-making
3. Apply the Core Tasks of Psychotherapy and develop ways to bolster resilience in traumatized individuals.
Presenters: Dr. Donald Meichenbaum and Dr. Lisa Firestone
Price: $15
90 Minutes
$15.00Add to cart
Optional 2.5 CE Credits sold separately More Info Here
****************************************************************************************************************************
About Donald Meichenbaum
Donald Meichenbaum, Ph.D. is  a founder of Cognitive Behavioral Modification and has been voted one of the 10 most influential psychotherapists of the Century. Dr. Meichenbaum is Distinguished Professor Emeritus at the University of Waterloo, Ontario, Canada, and maintains a private practice as a clinical psychologist. As an expert in the treatment of PTSD, Dr. Meichenbaum has presented throughout North and Central America, Israel, Japan, and the former Soviet Union.  This workshop presents the essence of Dr. Donald Meichenbaum's approach to  PTSD.  As a clinician and researcher, he has treated all age groups for traumas suffered from violence, abuse, accidents, and illness.Dr. Meichenbaum is the author and co-author of numerous books including: A  Clinical Handbook/Practical Therapist Manual for Assessing and Treating Adults with Post Traumatic Stress Disorder, Stress Inoculation Training, Pain and Behavioral Medicine, and Facilitating Treatment Adherence.  His book, Cognitive Behavior Modification: An Integrative Approach, is considered a classic in its field.  He also serves as the editor of the Plenum Press Series on Stress and Coping.
****************************************************************************************************************************
Ordering Information:
Once payment is received, you will be e-mailed a full video recording of this Webinar along with all presentation materials.
Optional CEs (2.5) may be purchased through R. Cassidy Seminars for $15. A link to purchase CE credits will be included in the email containing all your Webinar resources. More Info Here
**************************************************************************************************************************** Continuing Education Information:
This event is co-sponsored by R. Cassidy Seminars.  A link to purchase CE credits will be provided to all Webinar registrants.
Participants must have paid tuition fee, signed in, attended the entire seminar, completed any accompanying reading assignment, completed an evaluation, and signed out in order to receive a certificate. Failure to sign in or out will result in forfeiture of credit for the entire course. No exceptions will be made. Partial credit is not available.
Psychologists
Cassidy Seminars is approved by the American Psychological Association (APA) to offer continuing education for psychologists. R. Cassidy Seminars maintains responsibility for this program. 2.5
Social Workers
Cassidy Seminars, ACE provider #1082 is approved as a provider for social work continuing education by the Association of Social Work Boards (ASWB) www.aswb.org, through the Approved Continuing Education (ACE) Program. Approval Period: April 15, 2012-April 15, 2015. R. Cassidy Seminars maintains responsibility for the program. Social workers should contact their regulatory board to determine course approval. Social workers will receive 2.5 continuing education (clinical, social work ethics) clock hours in participating in this course.
Please Note: Licensing Boards change regulations often and while we attempt to stay abreast of their most recent changes, if you have questions or concerns about this course meeting your specific board's approval, we recommend you contact your board directly to obtain a ruling.
Note: Many state boards accept offerings accredited by national or other state organizations. If your state is not listed, please check with your professional licensing board to determine whether the accreditations listed are accepted.